Pontus Vision THREAD MANAGER
Pontus Vision Thread Manager™ improves system performance by up to 270% without any changes to hardware or software. This patent pending technology simulates application behavior in any hardware platform, and provides optimised ways to pin software threads to hardware cores.
The simulation results can be applied to any modern operating system, any modern multi-CPU server architecture, and any computer language.
270% performance gains
No code changes
App tuning in minutes, not weeks
Linux, Windows, and soon AIX
No hardware changes
Java, C, C++, .NET, Objective C, Assembly apps
Key Features
Pontus Vision Thread Manager™ improved a Tier 1 investment bank's Foreign Exchange (FX) spot pricing system performance by 270%.
The graph below shows the latency of the system (the lower the line, the better the performance). It shows the impact of different operating systems, Java virtual machines, and the impact of Pontus Vision Thread Manager™ on the system.
The 270% performance improvement can be seen by taking the difference between the peak values for the red and yellow lines.
The only difference between these lines was the use of Pontus Vision Thread Manager™ results on the system.
Percentiles end to end latency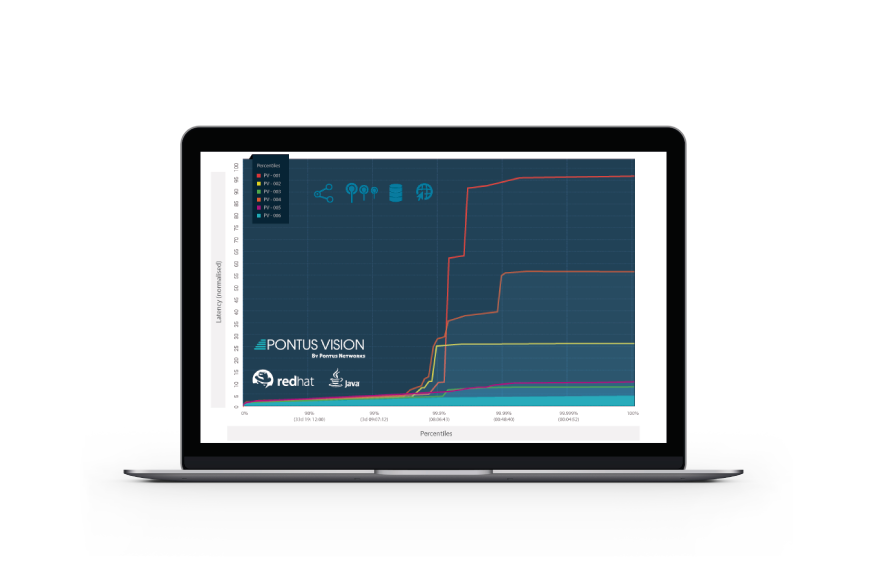 HOW Does Pontus Vision Thread Manager™ Work?
Pontus Vision Thread Manager™ has two modes of operation:
Passive-modeling
Mode
When running in modeling mode, thread manager requires three GUI-driven user tasks: choose a target hardware platform, define the data relationship and performance characteristics of the software components, and run the simulation.
Self-turning
Mode
When running in self tuning mode, all the user has to do is run an agent in the target hardware, and point that agent back to the PV Thread Manager server.
MORE INFO
TRY IT