Partners

Azul Systems
We have worked alongside Azul in a number of accounts, and our technologies are very complementary; both are essential for most Java users interested in performance.

Informatica
We have worked alongside Informatica in a few Ultra Messaging accounts to reduce latency of LBM applications.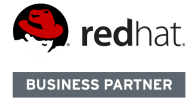 Redhat
We use RedHat's operating systems to develop and test PVTM on Linux; RedHat is usually the first Linux platform we port PVTM to when releasing new features.